Point-of-sale (POS) System integrator F&B & Retail
Run better business with integrated POS System
EISOL is one of the IMDA PSG grant pre-approved POS system integrators in Singapore specializing in f&b POS and retail POS solutions. We provide a high-quality and proven Integrated POS software suite to SME clients to help them adapt and grow in the digital economy, including POS system, Loyalty & CRM system, and inventory management.
​
Our strategy to work with the best POS vendors has proven fast, reliable, and cost-effective to help SME clients with digital transformation. After the software upgrade, merchants can enjoy the instant benefits of better business performance, increased productivity, better customer experience, and increased revenue without disrupting unstable and erratic POS systems.
​
EISOL is neutral to promote selected POS software based on its quality and capability instead of promoting POS solutions. Hence, merchants will eventually benefit from an objective recommendation rather than a self-proclaim one.
POS system for
F&b professional
POS System (Point of sale) for Restaurant of all sizes
Eats365 is a leading F&b POS system in Asia, currently serving over 3.5k restaurants of all sizes. It is designed with highly qualified F&b consultants, married with the Apple mobility partner program to produce best-in-class software with objectives to manage and grow a restaurant business.
The beautiful design user interface resonates with users immediately to agree with the statement "Design with operation in mind."
​
Since the pilot launch in 2019, where COVID-19 started, eats365 has proved its worthiness and quality with strong growth of 320 restaurants and helping numerous F&b stay afloat (some thrive) on this trade that suffers hardest hit by the pandemic.
​
In EISOL, we strive to continue our service to help F&b businesses embark on digital transformation and help them to succeed.
With just

$640

after PSG susidy.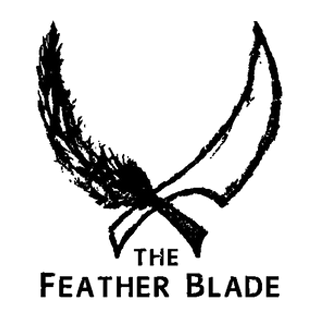 Perfectly manage sales, customer and inventory
POS system for omnichannel retail
Vend by Lightspeed is the leading retail Point-of-sale serving more than 25000 retailers globally. Vend Omnichannel solution is the perfect retail management system to sell in multiple stores, eCommerce, and Marketplace. The retail industry has continued to evolve rapidly. Vend is still the most relevant point-of-sale software with the most sought-after features such as multi-outlets inventory control, click-to-collect eCommerce fulfillment, Omnichannel Loyalty programs, and a lightweight. Yet, a robust POS system can handle any transaction at the cashier counter.
Vend is perfectly connected to your XERO accounting software or integrated with the shopping mall for automated Gross Turnover (GTO) submission. You can entirely focus on crafting promotion programs to bring in new customers and retain the existing ones.
Omnichannel turnkey solution
POS Integrated

Loyalty & CRM
Take the shortcut to grow your business
Rewardly is a robust cloud-based loyalty and customer engagement platform that help you to acquire new customers, enhance your branding and retain your customers with a powerful marketing automation engine.
​
Growing customer base is a long-term strategy now you can enjoy Rewardly + Eats365 lite - the most desirable digital solution bundle design to help you grow your business.
​
Rewardly provides powerful tools that you need to run a successful customer engagement campaign that allows you to build an effective marketing strategy without the need for complex IT infrastructure and it is fully cloud-based.
​
Contact us with a demo and jumpstart the most promising digital transformation technology today!
Automate POS GTO reporting with EIX
Operating businesses in the shopping mall requires complying with a particular set of requirements to ensure that Gross Turnover (GTO) data are automatically sent to the mall in time and accurately.
​
The cloud-based POS solutions have proven their worthiness and are getting popular, and it poses a challenge to the existing infrastructure designed mainly for legacy POS software. Still, it has struggled to connect to the modern POS.
​
We built EIX to empower merchants with choices, promptly provide malls with more accurate and insightful data, and relieve POS vendors of managing additional obligations that deviated from core objectives. EIX connects to the mainstream cloud-based POS system that provides open API.
Connecting your POS to shopping malls
Inventory management

for F&b
Let

FoodRunZone

automate your costing formula
FoodRunZone is a cloud-based supply chain management system designed to help F&b businesses to tackle rising food costs and food wastage through sophisticated inventory management, center kitchen production management, and integration with a POS system for automated stock usage calculation.
​
F&b supply chain is time-sensitive and complex. In the past, it is an exclusive privilege for the large enterprise that can afford an ERP system to optimize their business performance. But the cloud computing has opened up an unprecedented opportunity for SMEs to enjoy comparable technology for digital transformation.
​
FRZ provides sophisticated functionality in inventory control, costing control, and center kitchen production management. It is designed with plenty of process automation for better productivity.