Point-of-sale (POS) System expert for F&B & Retail
Run better business with integrated POS System
At EISOL, we are dedicated to delivering high-quality POS system and Digital food ordering solutions tailored to Singapore's F&B and retail industries' unique needs. As an approved POS system integrator under the IMDA PSG grant for POS systems and digital food ordering, we offer a comprehensive suite of integrated software solutions designed to propel SME clients forward in the digital economy. Our offerings include advanced POS systems, cutting-edge digital food ordering solutions, and seamless integration with CRM loyalty programs.
​
By collaborating with top POS vendors, we ensure our clients a seamless and efficient digital transformation. Our software upgrades provide immediate and tangible benefits, such as enhanced business performance, increased productivity, improved customer experiences, and heightened revenue generation. Say goodbye to outdated and unreliable POS systems as we facilitate a seamless transition to more efficient and effective solutions.
​
We take pride in our neutral approach when recommending POS software. We identify and promote solutions based solely on their quality and capabilities, ensuring our clients receive unbiased and objective recommendations. With our expertise and unwavering commitment to excellence, we are dedicated to helping businesses survive and thrive in the digital era. Experience the power of advanced POS systems, digital food ordering solutions, and CRM loyalty integration with EISOL.
POS system for omnichannel retail
Manage sales, customer and inventory with one system
Vend by Lightspeed is the premier retail POS system trusted by over 25,000 retailers worldwide. With its powerful omnichannel capabilities, Vend is the ideal retail management solution for businesses operating across multiple stores, eCommerce platforms, and marketplaces. As the retail industry continues to rapidly evolve, Vend remains at the forefront, offering essential features such as multi-outlet inventory control, click-to-collect eCommerce fulfillment, omnichannel loyalty programs, and a lightweight yet robust POS system that seamlessly handles transactions at the cashier counter.
​
With Vend, you can effortlessly integrate your XERO accounting software and automate Gross Turnover (GTO) submissions. This allows you to focus on crafting compelling promotion programs to attract new customers and retain existing ones, while Vend takes care of the seamless backend operations.
​
Experience the power of Vend by Lightspeed and elevate your retail business to new heights. Maximize your sales potential, streamline inventory management, and deliver exceptional customer experiences with this industry-leading retail POS system.
Omnichannel turnkey solution
Most versatile

CRM Loyalty platform
Harness the power of customer engagement
Rewardly is your ultimate solution for building a successful loyalty program and enhancing customer relationships with our advanced CRM loyalty platform. Designed for businesses across various industries, including retail stores, restaurants, cafes, salons, and home-based businesses, Rewardly offers a comprehensive suite of tools to help you acquire new customers, retain existing ones, and strengthen your brand.
​
With Rewardly, you can seamlessly manage your loyalty program, track customer interactions, and deliver personalized rewards and offers. Our cloud-based platform empowers you to stay ahead in the digital age, providing you with the speed and efficiency needed to thrive in today's competitive landscape.
​
Don't miss out on the opportunity to revolutionize your business with the most promising digital transformation technology. Contact us today for a demo and discover how Rewardly can take your loyalty program and customer management to the next level.
Build business with
CommerceOS
Sell anything online and in-person
Transforming your passion into a thriving business is within your reach. Whether you're a talented home baker, skilled artisan, or accomplished personal trainer, Rewardly commerceOS provides the ultimate platform to sell your products and services both online and in-person, all while seamlessly collecting payments through your mobile device.
With Rewardly's built-in CRM loyalty, you can effectively retain and build relationships with your customers, increasing the likelihood of return sales. Our powerful solution is compatible with various devices including iPhones, Android phones, iPads, Android tablets, and even existing Android POS hardware. With Rewardly commerceOS, you have the power to dream big and make it a reality. Start your entrepreneurial journey today.
POS system for
F&b professional
POS System (Point of sale) for Restaurant of all sizes
EISOL is proud to partner with Eats365, the leading F&B POS system in Asia, catering to over 3.5k restaurants of all sizes. With a team of highly qualified F&B consultants and leveraging the Apple Mobility Partner Program, we offers best-in-class software designed to effectively manage and grow restaurant businesses.
​
The visually appealing user interface is designed with operational efficiency in mind, ensuring seamless user experience and maximum productivity. Since its pilot launch in 2019, we has proven its worth and quality, witnessing impressive growth with 320 new restaurants onboarded. It has been instrumental in helping numerous F&B establishments not only survive but thrive during these challenging times, providing vital support to an industry deeply impacted by the pandemic.
​
At EISOL, we are committed to supporting F&B businesses in their digital transformation journey and empowering them to achieve success. Together with us, we strive to provide exceptional service and innovative solutions that drive growth and enhance operational efficiency for our valued clients.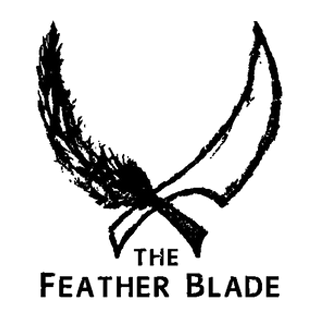 Automate POS GTO reporting with EIX
When it comes to operating businesses in shopping malls, integrating with the mall's infrastructure and ensuring accurate Gross Turnover (GTO) reporting is crucial. As cloud-based POS solutions gain popularity, it becomes challenging for existing infrastructure designed for legacy POS software to keep up with modern systems.
​
That's where EIX comes in. We've developed a powerful solution that empowers merchants with choices and provides malls with more accurate and insightful data, all while relieving POS vendors from the burden of managing additional obligations. EIX seamlessly connects with mainstream cloud-based POS systems that offer open APIs, ensuring smooth integration and efficient GTO reporting.
​
With EIX, you can streamline your operations in shopping malls, meet reporting requirements effortlessly, and focus on what matters most: growing your business. Experience the benefits of simplified mall integration and reliable GTO reporting with EIX.
Connecting your POS to shopping malls
Inventory management

for F&b
Let

FoodRunZone

automate your costing formula
FoodRunZone is a comprehensive cloud-based supply chain management system specifically designed to address the challenges of rising food costs and food wastage in the F&b industry. With its advanced inventory management, center kitchen production management, and seamless integration with POS systems, FoodRunZone empowers businesses to optimize their ingredient supply, streamline operations, and automate stock usage calculations for accurate food costing.
​
Managing the supply chain in the F&b industry is complex and time-sensitive. In the past, only large enterprises could afford expensive ERP systems to optimize their operations. However, with the advent of cloud computing, SMEs now have access to comparable technology for their digital transformation journey.
​
FoodRunZone offers sophisticated functionality in inventory control, costing control, and center kitchen production management. With its extensive process automation capabilities, businesses can enhance productivity and efficiency, ultimately reducing costs and maximizing profitability.
​
Take control of your food ingredient supply, streamline operations, and improve food costing with FoodRunZone. Experience the power of advanced supply chain management tailored for the F&b industry.